SALUT LES BON VIVANTS DE VANCOUVER!
"Uncork the wine, enjoy the dance, and let the Gods decide the rest!"—Horace
Those words of wisdom gain even more emphasis as we prepare for a sweet summer! Especially, after this winter, and the unrelenting 'rain-cave' of a Spring that we've so stoically endured!) Soon we will bid adieu to the Beef Bourg' and Cassoulet, and welcome the fresh Halibut, the Spot Prawns, the uni, the wild mushrooms, and all those wonderful Northwest ingredients which find their way to our kitchen.

Once again, we're participating in Eat. Give. Grow. During the month of June, one dollar from the sale of each dish on our specials board will be donated to Growing Chefs!
Thanks to the readers of the Westender for choosing 'Les Fauxbo' as their favourite French destination in the city, and for wonderful kudos from Vancouver Magazine, Where Magazine, and the Georgia Straight (Best French, polled by readers and industry.)

We have a fine 'ensemble' cast that is working hard to earn these kind sentiments. In the meantime, Chefs Christopher Hughes and Morgan Harlen are busy preparing for the new Summer menu offerings.

As always, reservations are recommended although we do keep the dinner-bar 'unreserved' for our walk-in customers. And for those who want to share "l'amour", we are pleased to offer gift certificates for purchase.
Salut and a beautiful Winter to you all!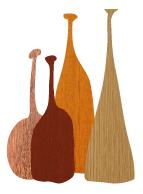 Menus
APPETIZERS
















SOUPE À L'OIGNON GRATINÉE 

10

Our classic with caramelized onions, smoked bacon, gruyère, mozzarella




Vegetarian option available










SALADE DE CHÈVRE 

12

Warm goat cheese crostini, walnuts, organic greens, beets and sherry vinaigrette










SALADE NIÇOISE 

14

Confit tuna, artisanal greens, niçoise olives, capers, haricot vert, anchoïade




Vegetarian option available










SALADE VERTE 

8

Organic greens, radishes, herbed croutons, pumpkin seeds










PÂTÉ DE CAMPAGNE                                  

10

Country style pork pâté– great for sharing 










BOUDIN NOIR 

12

Our version of 'French blood pudding' with apple and brown butter purée 










TARTES FLAMBÉES

12

ALSACIENNE: 




Puff pastry tart with caramelized onions, smoked bacon, crème fraîche, ricotta




FLORENTINE: 




Puff pastry tart with spinach, mornay, goats cheese and olive tapenade

12







ESCARGOTS DE BOURGOGNE

10

Parsley, garlic butter, with crostini                                                                                    










MON PLEASANT PICNIC 

14

A combination of selected artisan cheeses and charcuterie










CHEESE PLATE

8/14

Choice of two or four selected artisanal cheeses










CHARCUTERIE

13

A selection of 4 'local' artisan charcuteries










MAINS
















MOULES MARINIÈRES  

20

Mussels in white wine, garlic and parsley, pommes frites










BOUILLABAISSE

24

Snapper, prawns, clams and mussels with fennel and rouille in a saffron tomato broth










TRUITE SAUMONÉE AMANDINE

23

Steelhead, haricots verts, fingerling potatoes, baby carrots, almond butter sauce










CANARD CONFIT

22

Confit duck on a warm salad of sarladaise potatoes, goat cheese, arugula and port jus










CORNISH GAME HEN 

22

Grilled ½ Cornish game hen, pommes purée, zucchini, artisanal lettuces, lemon herb jus










LAMB SIRLOIN

25

Roasted lamb sirloin with ratatouille, fresh arugula, horseradish 










PLEUROTE ROYALE

20

King oyster mushroom, pea risotto, asparagus, roasted carrots










LE STEAK FRITES 

22

Hanger steak served with fries (salad option available) 




Choice of: red wine shallot jus, mustard butter or peppercorn sauce










FILET DE BOEUF GRILLÉ 

25

Beef tenderloin, potato gratin and glazed vegetables




Choice of: red wine shallot jus, mustard butter or peppercorn sauce










SIDES










Marinated olives

6

Pommes frites

5

Glazed vegetables

7

Haricots verts

7

Garlic spinach

7

Potato gratin

7







(On groups of 8 or more, 17% gratuity added)



________________________

Prix Fixe Menu for Parties of Ten or More
2 COURSES $33
3 COURSES $40

Appetizers

SOUPE À L´OIGNON GRATINÉE
Caramelized onion, smoked bacon, gruyère, mozzarella
Or
SALADE DE CHÈVRE CHAUD
Warm goat cheese crostini, walnuts, organic greens, beets and
sherry vinaigrette
Or
Escargots de Bourgogne
Parsley, garlic butter, crostini

Mains
CANARD CONFIT
Confit duck leg, pommes sarladaise, spinach, goat cheese,
pickled red onions
Or
TRUITE SAUMONÉE
Steelhead Salmon, squash, radish, Brussels sprouts, potato, capers, brown butter
Or
LE STEAK FRITES
Hanger steak served with fries and red wine shallot jus
Salad option available.
Or
FILET DE BOEUF GRILLÉ (ADD $4)
Beef tenderloin with potato gratin and glazed vegetables, red wine shallot jus

Desserts
Crème brûlée
Or
Lemon tart
Or
Chocolate mousse
Wine List
<![if !supportEmptyParas]>
RED







Varietal/Vintage

Country/Region

GL
BTL










Ch. Grand Caumont

Carignan,Syrah, 2013

Corbières-France

10

40

Fleurie C.la Roilette

Gamay, 2015

Beaujolais-France

13

52

Hawk Crest

Cab-Sauvignon,2008

Lake County-US

10

40

L'Orangeraie

Syrah,Viognier, 2015

Languedoc-France

10

40

Château La Gorce

Merlot,Cab-Sauv,Cab Franc 2011

Bordeaux-France

12

48



















Remoissenet

Pinot Noir, 2014

Burgundy-France

68

Sancerre Delaporte

Pinot Noir V.Vignes,14

Loire Valley-France

75

Côtes du Rhônes
"Les Halos de Jupiter"

Grenache,Syrah,Mouvedre, 2013

Rhone Valley-France

55

Faugeres Amandiers

Syrah,Gren,Carignan13

Languedoc-France

48

Crozes Hermitage, J.Boutin

Syrah, 2014

Northern Rhone-France

65

Domaine Raspail-Ay Gigondas

Grenache,Syrah,Mouvedre, 2013

Southern Rhone-France

75

Domaine Juliette Avril
Chateuneuf du Pape

Grenache, Syrah, 2014

Southern Rhone-France

98

Domaine du Cause 

Malbec, 2012

Cahors-France

70

Château Tayet
Cuvée Prestige

Merlot,Cab.Sauv, Cab Franc,2006

Bordeaux-France 

80

Château La Rivière

Merlot, 2010

Fronsac-France

95
WHITE





Varietal/Vintage

Country/Region

GL

BTL
















L. Jadot Macon Village

Chardonnay, 2014

Burgundy-France

12

48

St Bris La Chablisienne

Sauvignon Blanc, 2014

Burgundy-France

10

40

Pacherenc du vic Bihl sec

Petit & Gros Manseng 14

Gascogny-France

9.5

40

Pentage

Pinot Gris, 2014

B.C-Canada

10

40

Pfaffenheim

Gewurtztraminer, 2014

Alsace-France

10

40































Lake Breeze

Pinot Blanc, 2014

B.C-Canada




40

Kettle Valley

Pinot Gris, 2014

B.C-Canada




52

Sancerre V. Delaporte

Sauvignon Blanc, 2015

Loire Valley-France




65

Chablis v.vignes D. Mosnier

Chardonnay, 2014

Burgundy-France




68

D.de Roally Vire-clesse

Chardonnay, 2014

Burgundy-France




70

Nostre Pais C. De Nimes

Organic Grenache Blanc,13

Southern Rhone-France




60

Rosé

















Les Fleurs du Mal

Merlot,Sangiovese, 2015

Cevennes-France

11

44
















Sparkling

















Cremant Bourgogne 

Chardonnay, P.noir 2012

Burgundy-France

11

44

Cremant Bourgogne Rosé

Chardonnay,Gamay, P.noir,NV

Burgundy-France




50

Mumm Napa

Blend NV

Napa-U.S




58

Heidseck Charles

Blend NV

Champagne-France




98