Vive la fête!
"Uncork the wine, enjoy the dance, and let the Gods decide the rest!"—Horace

And so, we prepare for a sweet summer! (Especially, after this winter, and the unrelenting 'rain-cave' of a Spring that we so stoically endured!) Soon we will bid adieu to the Beef Bourg' and Cassoulet, and welcome the fresh Halibut, the Spot Prawns, the uni, the wild mushrooms, and all the wonderful Northwest ingredients which find their way to our kitchen.

We would like to thank all the kind and enthusiastic critics and food bloggers, who have made the trek to come and see us tucked away just north of the now blossoming Kingsway and Fraser. Thanks too to the readers of the Westender for choosing 'Les Fauxbo' as their favourite French destination in the city, and for wonderful kudos from Vancouver Magazine, Where Magazine, and the Georgia Straight (Best French, polled by readers and industry.)

We have a fine ensemble cast that is working hard to earn these kind sentiments. In the meantime, Chefs Morgan Harlos and Jonathan Cudorge are busy preparing for the new Summer menu offerings and keeping the 'daily specials' intriguingly 'bistro'!

As always, reservations are recommended though we do keep the dinner-bar "unreserved" for our walk-in customers. For those who want the share l'amour, we are pleased to offer gift certificates for purchase.
Salut and a beautiful Spring to you all!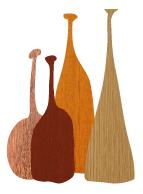 Menus

APPETIZERS

SOUPE À L'OIGNON GRATINÉE

10

Our classic with caramelized onions, smoked bacon, gruyère, mozzarella

Vegetarian option available

SALADE DE CHÈVRE CHAUD

12

Warm goat cheese crostini, walnuts, organic greens, beets and sherry vinaigrette

SALADE NIÇOISE

14

Confit tuna, artisanal greens, niçoise olives, capers, egg, tomato, anchoïade

Vegetarian option available

SALADE VERTE

9

Organic greens, radishes, herbed croutons, pumpkin seeds

PÂTÉ DE CAMPAGNE

11

Country-style pork paté, great for sharing

GRILLED SQUID

12

Grilled squid, sauce vierge, olive, shaved fennel

TARTES FLAMBÉES (Puff pastry tart)

13

ALSACIENNE: With caramelized onions, smoked bacon, crème fraîche, ricotta

FORESTIERE: With mix mushrooms, caramelized onions, goat cheese

ESCARGOTS DE BOURGOGNE

10

Parsley, garlic butter, with crostini

MON PLEASANT PICNIC

16

Combination of selected artisan cheeses and charcuterie

CHEESE PLATE

8/16

Choice of two or four selected artisanal cheeses

CHARCUTERIE PLATE

16

A selection of four artisanal charcuteries

MAINS

MOULES MARINIÈRES

20

Mussels in white wine, garlic and parsley, pommes frites

GRILLED SQUID

24

Grilled squid, sauce vierge, olive, shaved fennel, served with a summer greens salad

TRUITE SAUMONÉE

24

Steelhead salmon, green beans, radish, pearl onions, potato, capers, lemon vinaigrette

CANARD CONFIT

23

Confit duck on a warm salad of sarladaise potatoes, goat cheese, arugula and port jus

LAMB SHANK

25

Braised lamb shank, ratatouille, basil, olive jus, crispy chick peas

MUSHROOM RISOTTO

23

Risotto, organic mushrooms, corn, spinach, parmesan

FREE-RANGE CHICKEN

24

Half a free-range chicken, herbs & lemon jus, summer vegetables, white bean salad

LE STEAK FRITES

23

Hanger steak served with fries (salad option available)

Choice of: red wine shallot jus, mustard butter or peppercorn sauce

FILET DE BOEUF GRILLÉ

26

Beef tenderloin, potato gratin and glazed vegetables

Choice of: red wine shallot jus, mustard butter or peppercorn sauce

SIDES